Posted by Dancing Queen in
Figures
,
My room
on April 5, 2009 |
25 responses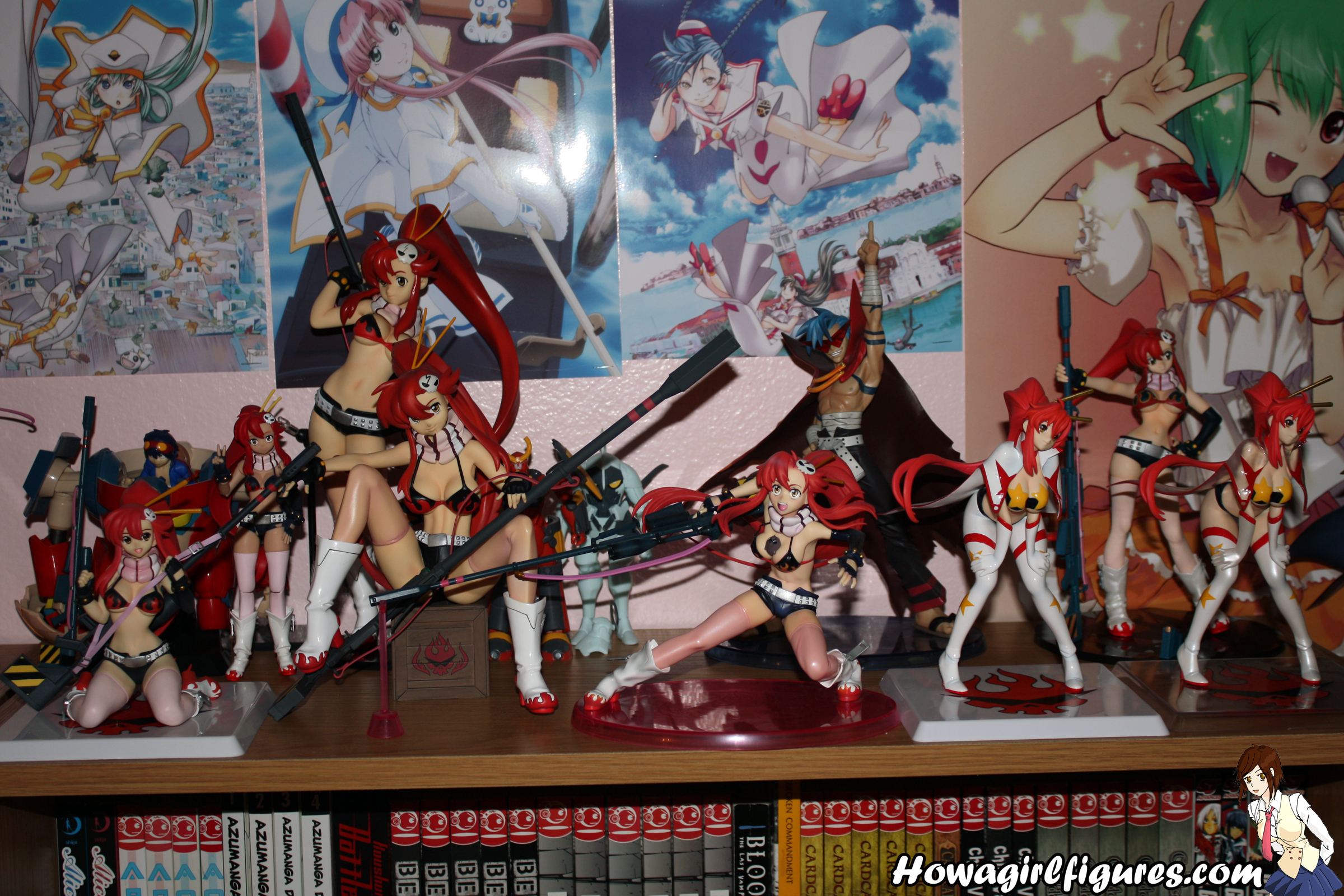 Showing off my Gurren Lagann figure collection that i have so far. So far the count is Eight Yokos, One Kamina, One Simon/Lagann, and two Kotobukiya Models. It's still not as epic as it should be but i do have more coming, with 11 Yoko's pre-ordered and 2 Nia figures.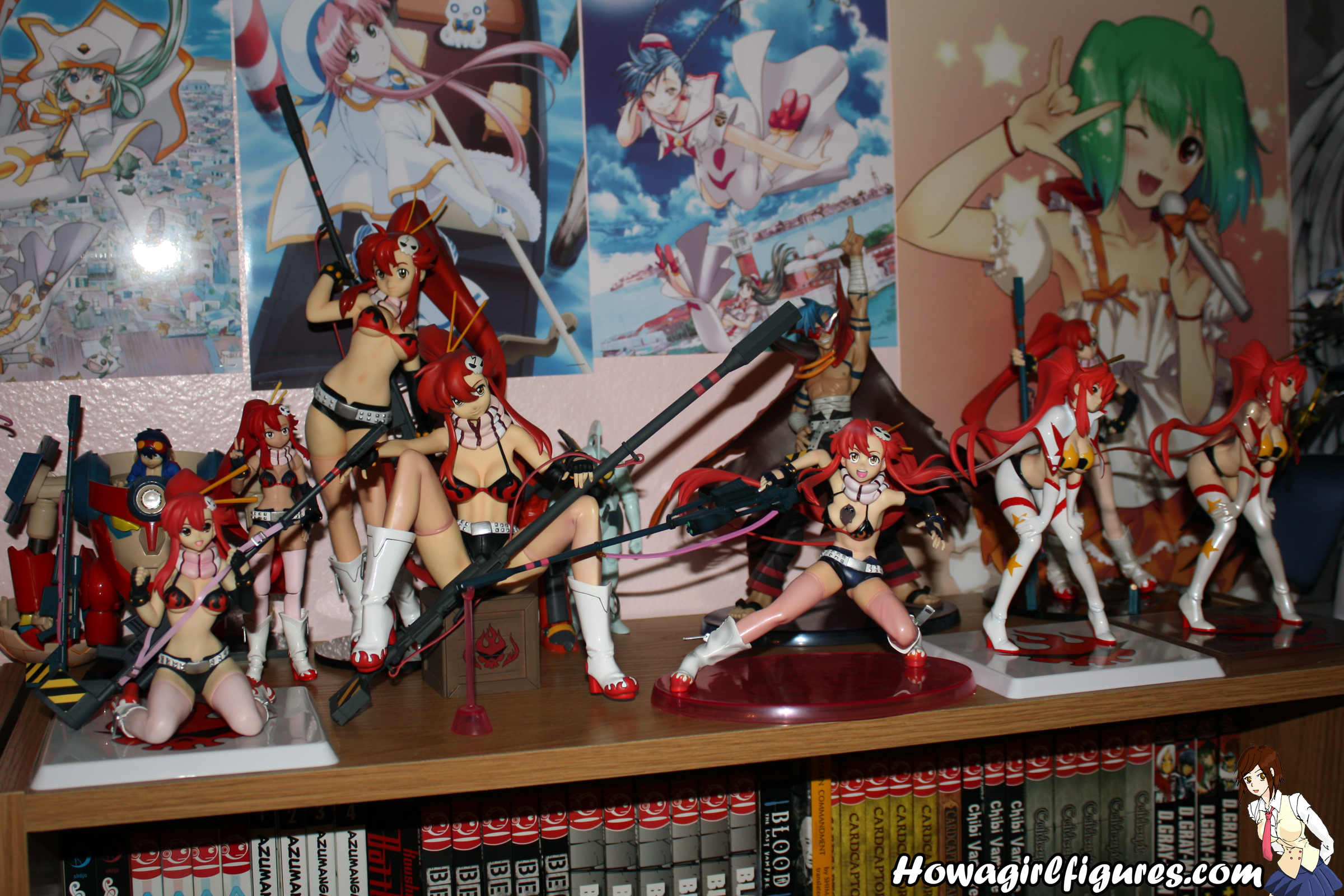 I get people linking me different Yoko figures and asking me if I'm going to get them, so I decided to clear it up a bit. While I love Yoko I won't be getting any resin kits from E2046.com or gashapons. I try and get any figures that are Scaled PVCs and if they are Japan only now that I've discovered Tenso.com looks like I'll be able to get my hands on more Yoko figures.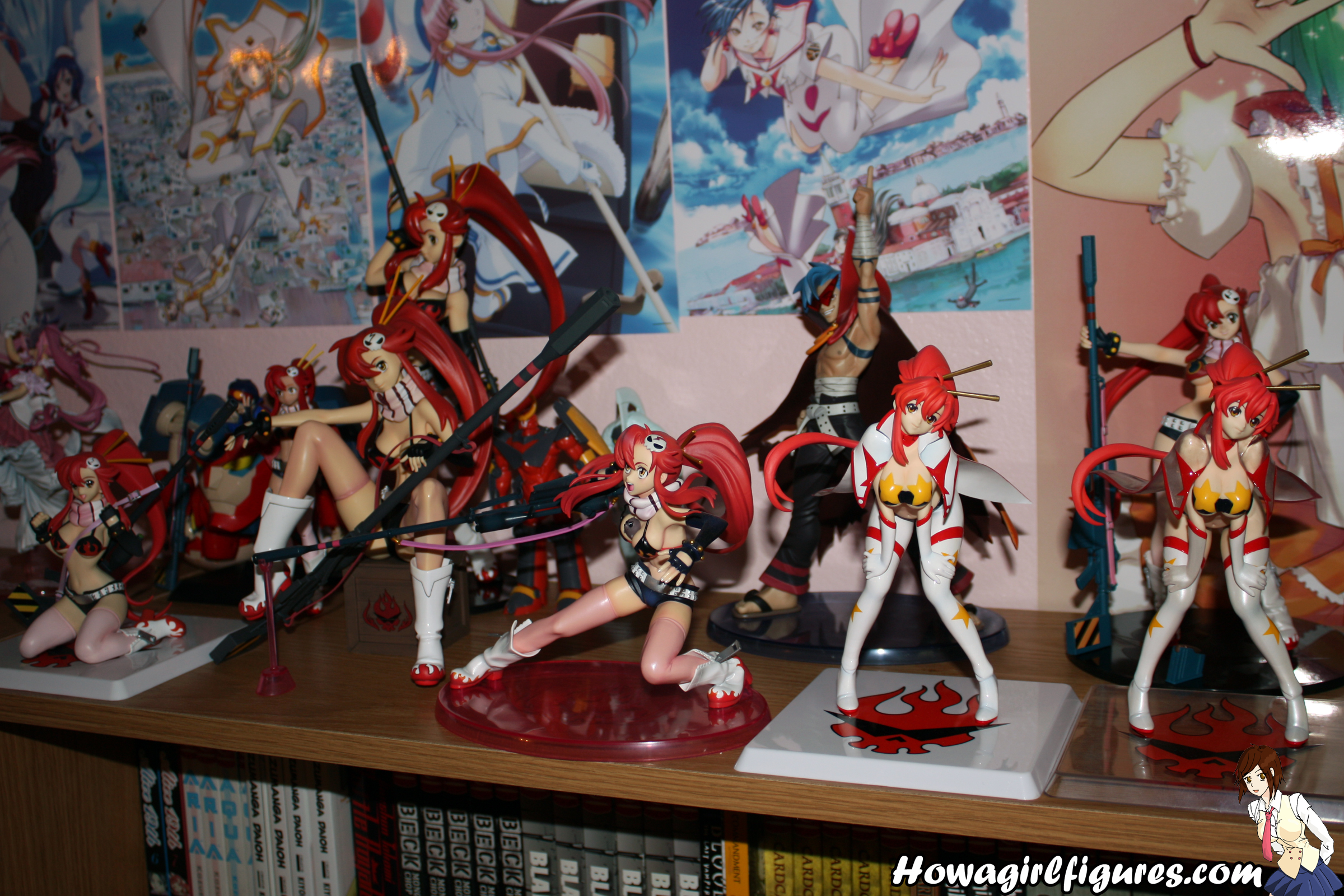 I've done a review of everything shown here other than the Kotobukiya Models and the Kaiyodo Fraulien Revoltech.You can find all my reviews here. I might do a review later of the Fraulien Revoltech, but not the Models since those need to be painted and I can't paint at all sadly… While i'm still getting Yoko figures I'm still up for getting other characters. Of course anything Kamina, Simon, Dary, Nia anyone really! I'm a sucker for my Gurren Lagann Merch!
You can now follow me on
[ad#hagf-ad-1]
Leave a Reply